Customer Notice: Information Update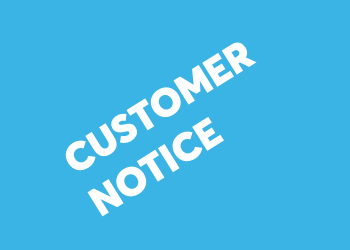 May 20, 2021
Dear Valued Customer,
In line with Bank of Uganda and Deposit Protection Fund guidelines, all customers are required to provide a copy of their National Identity Card (Front and Back) and details of their Alternative Mode of Payment for their protected deposit. This can be an account in any other financial institution or a registered Mobile Money Number.
Kindly submit your details through the following:
1. Email: KYCupdate@ncbagroup.com

2. Through your Relationship Manager

3. Visit any of our Branches Visit our website ug.ncbagroup.com for more information
NOTE: NCBA Bank Uganda Ltd reserves the right to restrict transactions on non-compliant accounts. All Non-Compliant accounts will be blocked after 14 working days from 21st May 2021.
For queries, please call our toll-free number 0800222123 / 0312188400 or email contactug@ncbagroup.com
INFORMATION UPDATE